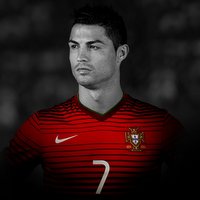 The winner of the FIFA Ballon D'Or for the best footballer in 2013 has just announced through social media he is launching a new footwear brand under his name
Famous footballer Cristiano Ronaldo revealed on his official Facebook page he will be launching a new range of products, CR7 Cristiano Ronaldo Footwear. Based on the footballer's identity, image and lifestyle, the brand aims "to be in a premium and luxury fashion segment, for someone with a relaxed and casual life style". All the CR7 shoes will be carefully designed and tested, using the finest available leather and a perfect standard regarding fit and workmanship, and will be available for sale next February.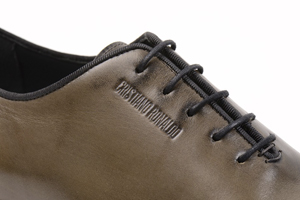 The brand was proudly announced as being 100% Made in Portugal, as "the Portuguese shoe industry is nowadays recognized as one of the best in the world, due to its design, trend, creation and manufacturing. In the last decade we have been observing a silent revolution of the "Made in Portugal" footwear in a perfect blend of tradition and modernity. CR7 footwear is an example of that blend, with irreprehensible design and attention to the detail, sophistication and perfect finishing. All the CR7 footwear will be manufactured in Portugal in some of the best producers the country has. The rigorous quality in production are the major strengths and the scrupulous respect for the working conditions and thoroughness in the usage of only prime raw materials."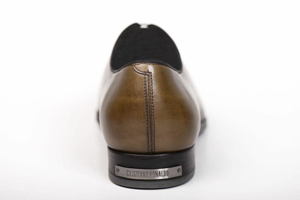 Cristiano Ronaldo admits to be proud and happy to embrace this new challenge while helping the growth of his motherland's industry. The new venture of the footballer's trademark, this time in the footwear market, follows existing ones with clothing and sports' goods related items. CR7 is a registered trademark for clothing and footwear within the European Union market since 2008.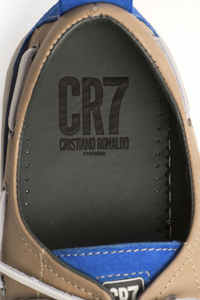 An existing collaboration between Ronaldo and sports giant Nike resulted in the Mercurial CR7 collection, a line that includes hooded jackets, soccer shorts, T-shirts and football boots.
Already commercialized in the market are the different lines for the collections CR7 Underwear and CR7 Socks, resulting from a collaboration between New York-based designer Richard Chai and Danish underwear manufacturer JBS Textile Group A/S. Employing roughly 300 people and with 65 years of activity JBS Textile Group A/S is an international company, whose core business is men's underwear, and continues to be family owned and run. Their products are sold in numerous countries, mainly in Northern Europe, their primary market. Last week the footballer also announced the new CR7 shirts collection, due to be launched by the end of the current year, and once again resulting from a collaboration with JBS Textile Group A/S.
Cristiano Ronaldo is 29 years old Portuguese footballer currently playing for Spanish team Real Madrid. Last year, he won the FIFA Ballon D'Or, an award given annually to the male player who is considered to have performed the best in the previous year.
For more information about the new brand please visit https://www.cr7footwear.com/en/home